We're pleased to announce that Pando is now fully owned by Beacon Medical Systems Ltd
At Pando, we place data security and protection at the heart of everything we do.
General Data Protection Regulation
Cyber Essentials Plus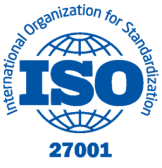 ISO 27001 Certified Data Centre
82% Review Score by ORCHA
Made for Healthcare
Pando is a clinical communications platform that offers a variety of features built for health and social care. Secure messaging, image sharing, patient lists, open forums, active directory and file sharing enable clinical professionals to deliver the best possible care – while making sure you can switch off after your shift with our unique unavailability toggle.
Find the full tutorial below.
What our users think…
Pando allows us to have a very clear idea about what is going on. Pando fills a massive gap as it lets us communicate quickly and securely to allow complex and fast decision making for evolving surgical cases. Pando has transformed the way we deliver care.
James Bedford
Consultant Surgeon at NHS Wythenshawe Hospital
One of the best organisations I have worked with in 20 years in health tech. We have seen WhatsApp use reduce nearly as quickly, which is down to the comfort clinical teams have with the app.
Richard Corbridge
Former CIO Leeds Teaching Hospital NHS Trust
It's an absolutely fantastic tool! I use Pando on a daily basis to triage acute dermatology referrals as well as in clinic to allow monitoring of patients skin disease. It has become part of my daily tool kit! It's also helped to reduce unnecessary referrals from the wards and A+E.
Natalya Fox
Dermatology Registrar at NHS Kingston Hospital
Organisations working with Pando
Pando is trusted by over 100,000 UK healthcare professionals.
If we were a hospital, we'd be the biggest in the country.
Pando in numbers.
During the pandemic when communication became more important than ever, the use of Pando accelerated all over the UK.
In April, Pando's usage went up 504% with 4.6 million messages sent. As the country became more remote, we continued to bring healthcare together.
With a percentage rise of 432% and a peak of 1.29 million messages sent in a week, we adapted to the new way clinicians worked on the frontline.
244,000 messages, an increase of 375%, were sent in a single day by organisations across the country. Workforces of every size benefited from Pando's coherent communication.